Cumulative total of
more than 2,000 companies
Experience handing over
500 types of materials
We provide screw feeders
for various scenes
Inert gas
atmosphere
Linkage with
other equipments
Installation in
narrow space
High accuracy
flow rate
We propose
the Best one From

JAPAN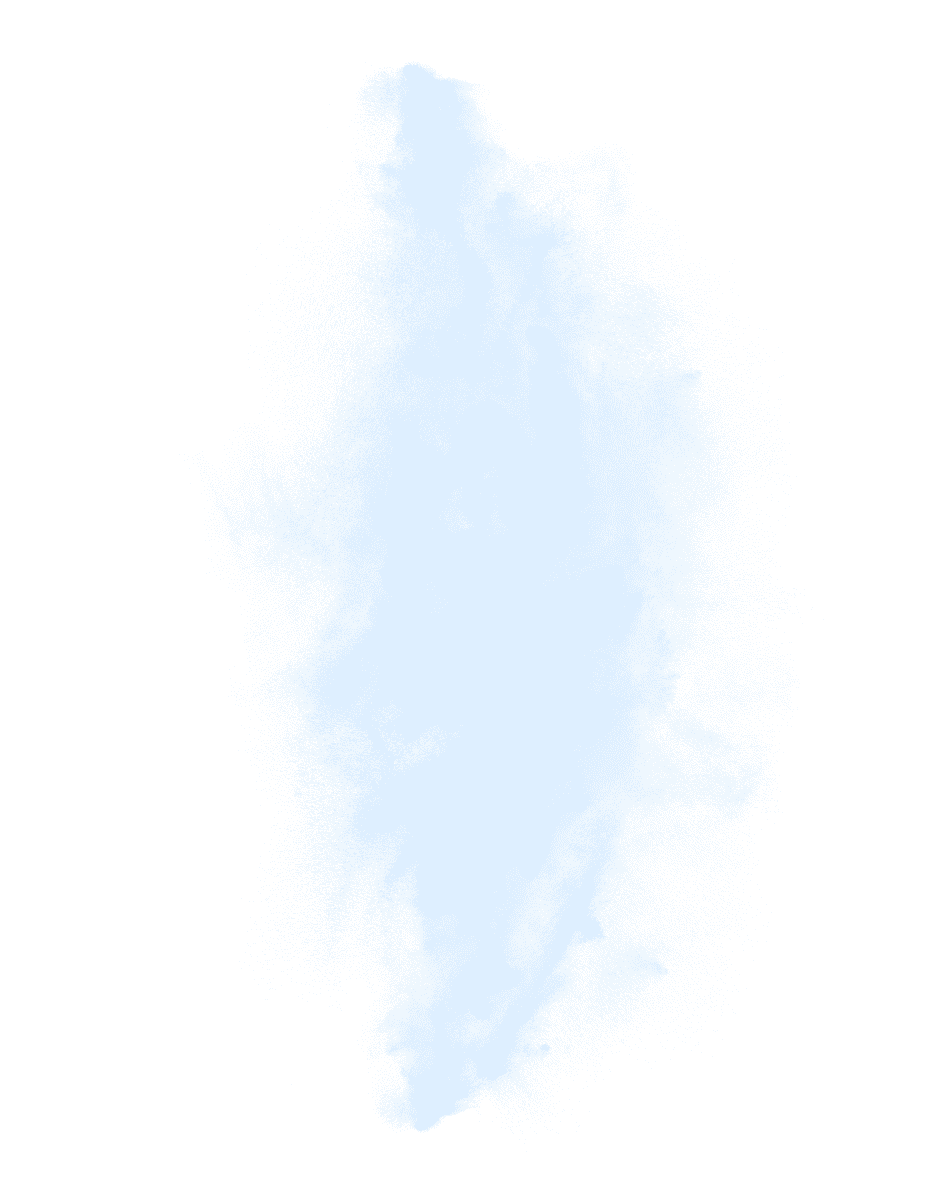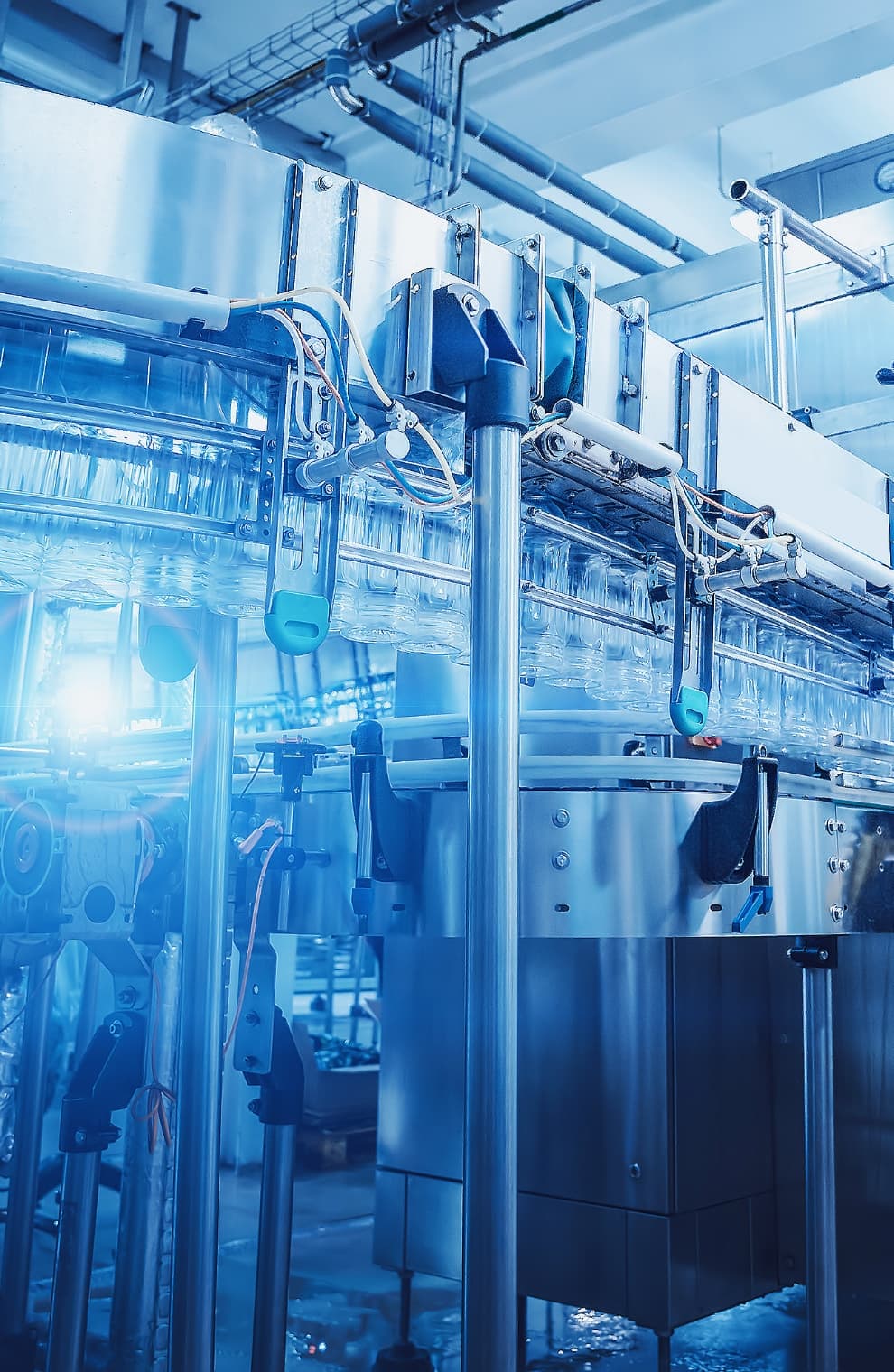 SCREW FEEDER
We have advanced facilities,
an optimized organizational structure,
and accumulated technological expertise.
We have put all of this to work to
solve the challenges our customers face.
The applications and functions of "screw feeders" vary depending on the type of
industry, factory line, and customer requirements.
Therefore, we are committed to providing the best products for our customers.
In order to "offer" the best products to more customers, we have continued to
improve both hardware and software over the past few decades.
Seiwa Giken will continue to work with our customers to create screw feeders
that are not standard products, but truly beneficial to them.
SOLUTION
Seiwa Giken solves
these problems
and issues.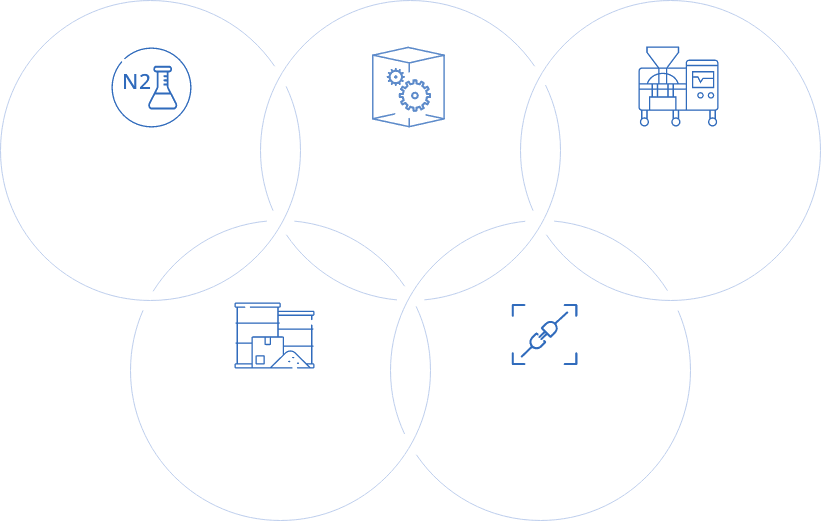 Want to use under
Inertgas atmosphere
Want to install in
narrow space
Looking for equipment
that matches our desired
capacity values
Want to consider
using new materials
Want to link with
other equipments
Our company is able to produce from order to delivery with an integrated in-house system. Over the years, we have developed a system that allows us to meet a wide variety of requirements more smoothly and easily. That is why our screw feeders are able to meet more sophisticated and diverse customer challenges, such as the need to streamline the production process within a limited budget and delivery time.

Consistent system
that communicates
customer requirements
We do everything in-house, from design reflecting customer requests to prototyping, testing, manufacturing, and delivery.
The close relationship between sales and engineers makes it easy for all involved to share the customer's issues and thoughts, which is an important element of "good manufacturing.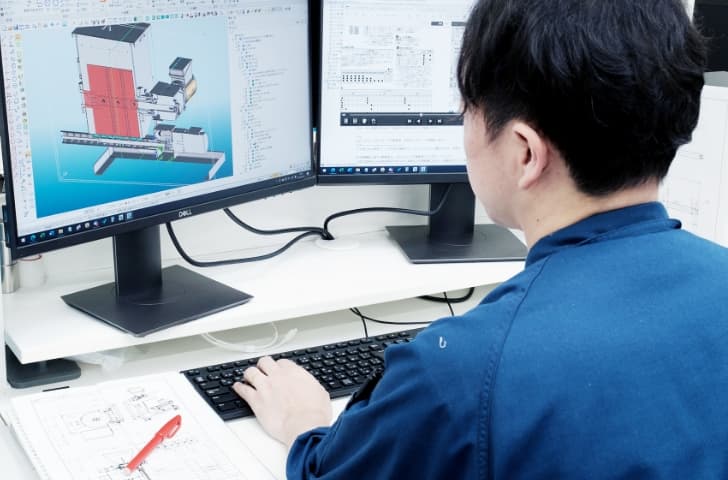 Design by 3D CAD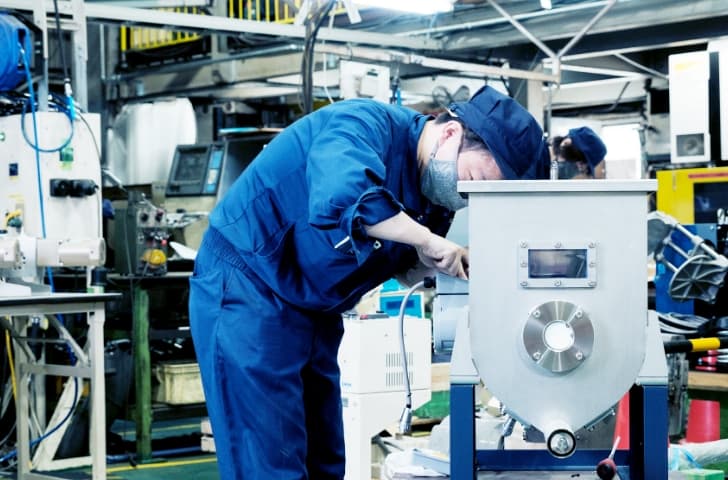 Manual assembly work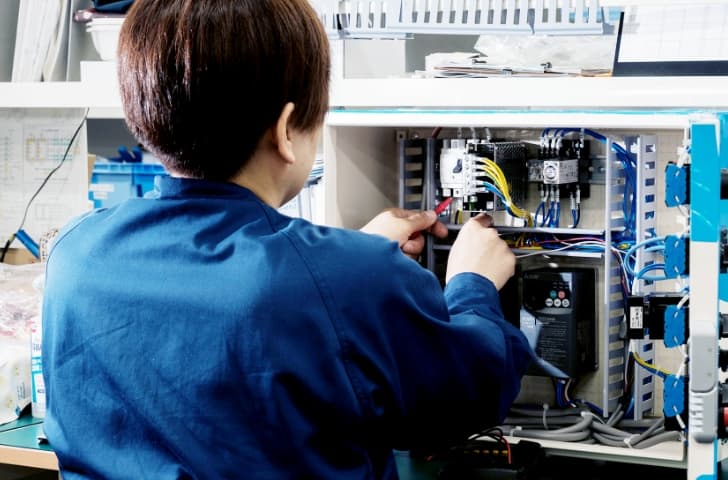 All control panel design and fabrication is done in-house.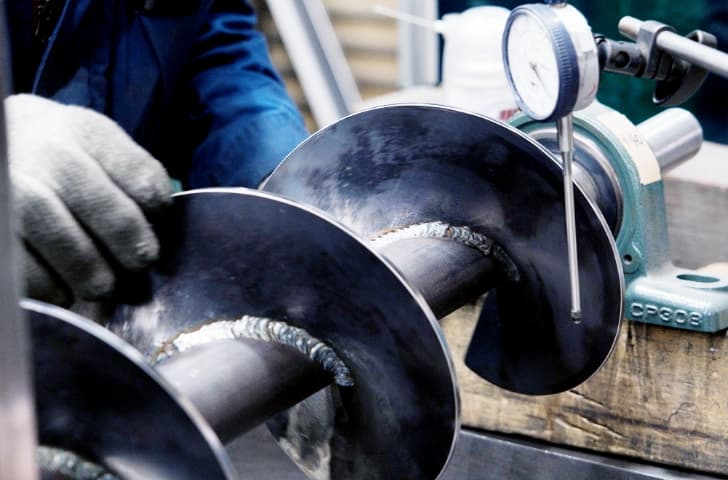 Careful dimensional inspection

Equipped with a
test room
We have our own test room and are fully equipped to fully demonstrate our capabilities to solve your needs and challenges.
We make effective use of video and other means to communicate test reports in a way that is easy to understand, even in remote locations.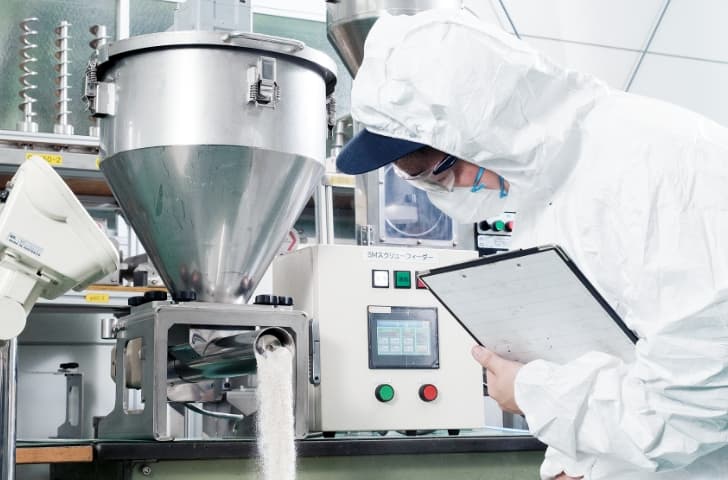 Equipment testing is conducted under a complete system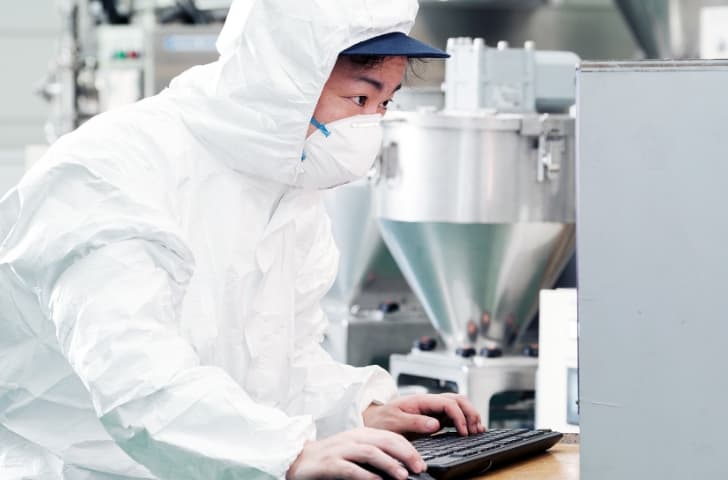 Detailed analysis of metrological data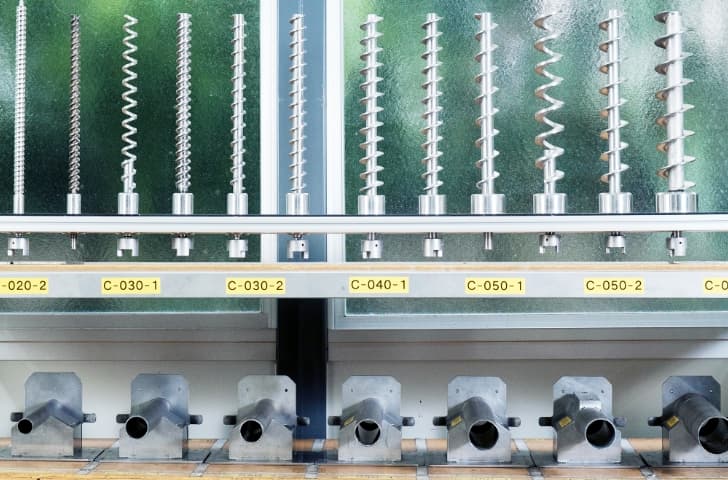 Type-specific screw adapted to the raw material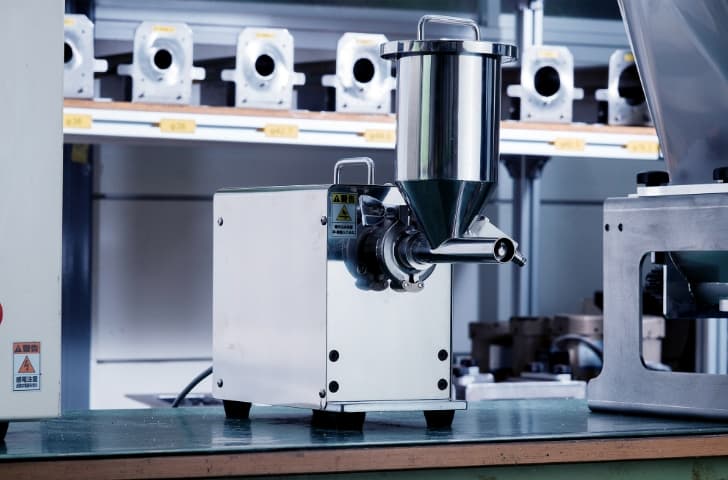 Small feeder for R&D
Introduction Results
Seiwa Giken's screw feeders have been used by more than 2,000 companies nationwide, mainly major corporations. Our screw feeders can handle more than 500 types of raw materials. Seiwa Giken will continue to propose and deliver products optimized for customers' situations, regardless of region or industry, by demonstrating our "responsiveness".
PRODUCT
Seiwa Giken's
screw feeder
High precision is a matter of course.
Seiwa Giken's screw feeders are small, simple, and easy to clean.
They are easy to clean and facilitate smooth daily operations.
We have brushed up our screw feeders to pursue
ease of cleaning and smooth operation.
Seiwa Giken's screw feeders meet the needs of a
wide range of job sites with a wide selection of
special specifications and options.
We also offer a full range of options to meet the needs
of a variety of job sites.
Seiwa Giken's
screw feeder series
responds to on-site
issues and needs

Air suction
loader
Special
Specifications
Elevating Lifter
We offer a variety of options to save labor, improve safety, and reduce the workload of staff, including an "air suction loader" that automatically transfers powder materials to high places and a "lifting lifter" that allows easy adjustment of the feeder discharge height. We have also developed screw feeders with special specifications, such as heat-resistant, explosion-proof, and pressure-resistant, to create a product system that can be introduced to a wide range of sites.
Our experienced staff will support you firmly
Purchase route
from Japan
Inquiry

Please contact us by e-mail or phone.
Our representative will contact you on the spot or at a later date to discuss the details. We mainly want to hear about "raw materials," "capabilities," "requests," and so on. Our experienced staff will be happy to assist you, so please feel free to contact us first.

Meeting

If you have any products you are interested in, please contact us using the inquiry form.More than welcome to ask us any questions or things on your mind about the product,please do not hesitate to contact us.We recommend emailing us, but we also accept chats and web meetings if you wish.
Our experienced staff will be happy to assist you.

Quotation

After asking for your request, we finally make an quotation.We make it based on the trade transaction conditions,so we may ask for that information in advance.In the case of overseas transactions, we start to manufacture products after payment is confirmed.We will give you a quotation in the shortest possible day.If you have any questions after that, please do not hesitate to ask.

Contract

Please consider purchasing based on the amount.After you have decided to purchase, please send us an order form.There is no prescribed format, so you can choose the one you usually use.

Manufacture

Since it is an advance payment system, please transfer to the account designated by us.We start manufacturing the product after the payment is confirmed(Manufacturing period is up to 2 months)

Shipment

After the product is completed, we ship it to your country,based on the transportation method decided in advance.
Please wait for a while until the product arrives.
Company Profile
Established in 1972, Seiwa Giken is a Hiroshima-based manufacturing company
that designs, manufactures, and sells powder equipment, liquid equipment, and research equipment.
CONTACT
Contact us
for a quote or inquiry
Please feel free to contact us
for product inquiries and requests for quotations.

Head Office
Mon to Fri 8am -5pm

Tokyo Office
Mon to Fri 8am -5pm